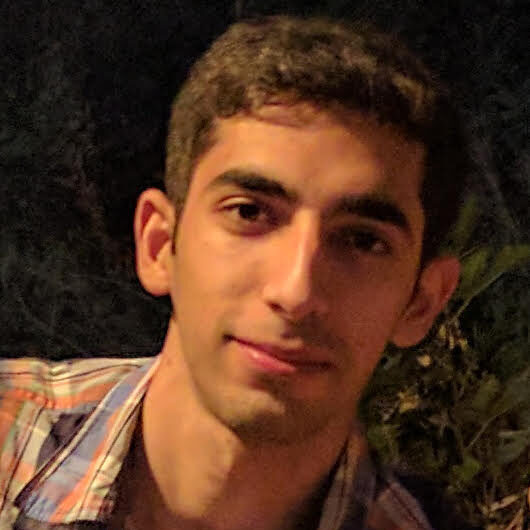 Ph.D. Student (Computer Science)
Research Interests:
Reinforcement Learning
Machine Learning
Distributed Learning
Email: karamzaa@uci.edu
Education:
M.Sc in Artificial Intelligence and Robotics, Sharif University of Technology, Tehran, Iran. (2017 – 2020)

B.Sc. in Software Engineering, Iran University of Science and Technology, Tehran, Iran. (2013 – 2017)
Publications:
A. Karamzade, A. Najafi, S. A. Motahari, "Regularizing Recurrent Neural Networks via Sequence Mixup". (arXiv preprint, 2020)
M. Tavassolipour, A. Karamzade, R. Mirzaeifard, S. A. Motahari and M. Manzuri Shalmani, "Structure Learning of Sparse GGMs Over Multiple Access Networks," in IEEE Transactions on Communications, vol. 68, no. 2, pp. 987-997, Feb. 2020, doi: 10.1109/TCOMM.2019.2957080.